---
Skiers Waiting List
ALL SKIER MODELS HAVE A WAITING LIST.  Since we dismantle and START OVER on each and every ski machine we sell, it's a time consuming process.
All Complete Skier Orders are filled on a waiting list ONLY.   This may take many months before we get to you.  No Deposit required and No Payment needed until we start on your custom order and can give you a ship-by date.
---
Thank you for Choosing Nordic Fitness Ski Machines! 
We're Specialists in Better than New, Original USA Custom Built Ski Machines. Refurbished - Reconditioned - Restored and Rebuilt from Start to Finish.  Don't be fooled by others claiming to sell a "refurbished" NordicTrack Skier.  That usually means minor exterior clean up, nothing more.  Most know little to nothing about a NordicTrack and have never worked out on one.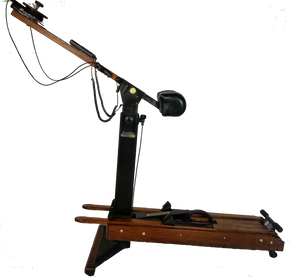 This is All We Do!
We work on NordicTrack Ski Machines and nothing else. Rebuilt requires 100% disassembly, meaning the wood, in order to get a good re-finisher, needs to be free of all hardware.  Everything is removed down to the tiniest retainer ring.  This takes several hours to accomplish over several days or even a week or more.  If the frame requires a new paint job, that alone would take several days between coats, with ample time under heat lamps.
We never cut corners!
Each NordicTrack skier is a labor of love.  I rebuild every ski machine likes it's MINE.  This takes TIME.  If it's our busy season, it can often take weeks if not months, to ship a Better than New Custom Ski Machine.  However, it is well worth the wait.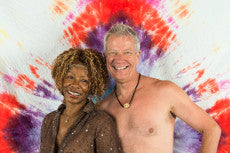 ---
Better than New Original USA Custom Built Ski Machines
Custom?  Yes.  Exclusive Custom.  Just a few...
Extended Solid Core Grips on EVERY SKI MACHINE.  A finished piece, a rubber cap and a grip, that actually feels good AND fits your hand.

Maintenance Free Skis with no (zero) wood on wood contact or rub.  We replace the factory 1 inch "guide" which was simply a component meant to prevent wear as new users got use to their new machines. The problem was that this small "guide" was mounted dead center of the ski and could cause a teeter totter effect, often doing more damage to the ski ends or rails.  
We replace that with a 53" end to end guide on BOTH sides of BOTH skis.  These also serve to center, shim and smooth out the tracking. Several parts are UPGRADED, REPLACED, ADJUSTED or FIXED along the way.  We manufacture many of our own parts.
Thank you for Choosing Nordic Fitness Ski Machines! We also offer genuine NordicTrack manuals and accessories!